5 Ingenious Ways to Incorporate Your Pets Into Your Remodel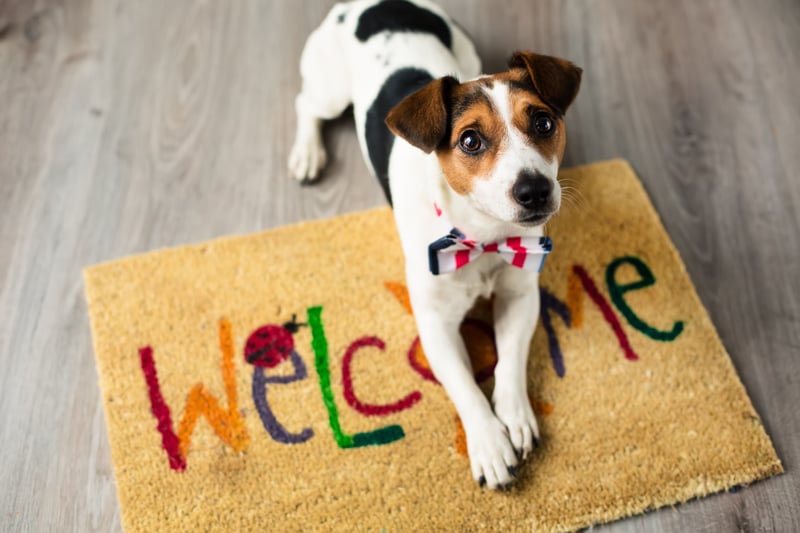 Studies show that 63% of households in Washington state are pet owners. If you're reading this post, odds are that you're likely a pet owner as well. Or thinking of becoming one. During your home renovation project, your biggest concern is making the design accommodate your needs and the needs of your family, and often times the pets are left out of this thought process. 
Not all remodels are designed to be pet-friendly which leads to long-term problems such as damaged flooring, inefficient backyard access, and a lack of storage for your pet supplies. Although you may be thinking that remodeling specifically for your dogs, cats or other furry family member might hurt your resale value, these ideas can be multifunctional to ensure future homeowners will appreciate the remodel whether they have a furry friend or not.
Below are simple ideas that can be incorporated to help make your home more accommodating for your animal family members…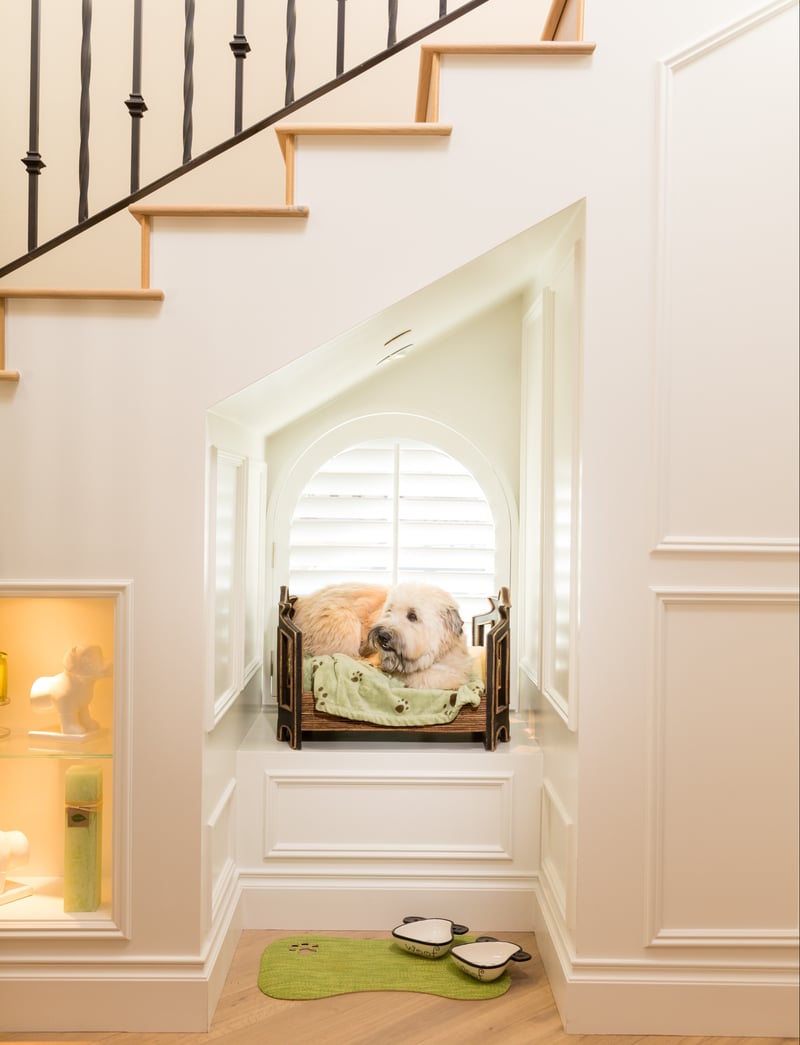 1. Hidden, cozy bedtime spaces
Having bedtime spaces out in the open can be inconvenient if you're lacking space, or a sight for sore eyes if your pup is a shedder. Also, most animals will appreciate a calm space for them to rest when they need quiet time that has easy access. Although this may seem like a luxury, these hidden compartments can be reused for storage for future homeowners. Here are some innovative ways to hide your pet's bed but still keep it easily accessible and create a safe place for them when they want to sleep:
An under-the-staircase alcove that can be hidden with a small door.

a built-in bed + kennel in the dining area. This is great if you have a full wall of pantry space where you can install pocket doors with transparent netting to act as a kennel when you're away from home.

A bed alcove in the kitchen island.

A built-in crate in a piece of furniture, such as a tv stand.
2. Storage
Your home can never have too much storage. While taking this into consideration, it is a necessity to have pet-proof cabinets for storing pets' food, medicine, treats, and various pet supplies. Additional storage in a mudroom room, laundry room, or hall closet is great for holding extra leashes, puppy jackets, toys, and grooming tools. While planning your next home remodel, consider adding extra storage to the following areas –
A large slide-out cabinet next to the trash bin for bulk pet food storage

Storage cubby or hook for dog leashes near entryway door

A hidden spot in a laundry room or bathroom for a litterbox for your cats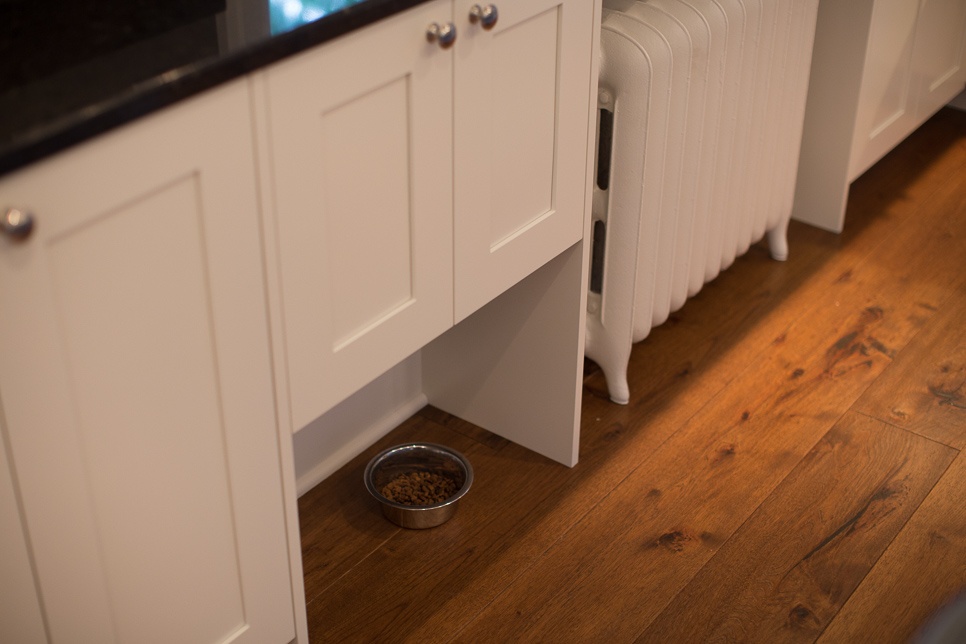 3. Feeding area
Designing this special dining area comes with several benefits. It helps prevent minor accidents that involved tripping over food and water bowls when going about house business. Also, we all know most cats and dogs are messy eaters which can cause unneeded stress when it is time for your animal to eat. Giving your furry family member a dedicated space to eat can save you time cleaning in the long run. The installation of a faucet inside the cabinet is also highly recommended. A hidden faucet makes refilling the water bowls way easier than before. Feeding areas can be hidden away:
4. Washing station with pet-friendly flooring
Next, is the installation of the pets' washing station which is necessary if you have multiple dogs, especially in the rainy Seattle weather. The bathing station should fit perfectly in the laundry room or a room close to the outside door to help alleviate muddy paws throughout your house. This makes things easier since it can be remodeled to fit both purposes. Then, the usage of a washing sink with a low shower and a handheld showerhead in the pet washing station should also be made available. Another option is to install a miniature shower for your pups on the side of the washing machine. Also, the installation of a dedicated cabinet to store pets' grooming supplies is essential.
To make the flooring more pet-friendly, use Luxury Vinyl Tile (commonly known as LVT) which is scratch and stain-resistant, and perfect for pets. The vinyl tiles are long-lasting, durable, and resistant to moisture. Even better would be to have porcelain tile flooring. Complete your professional dog washing area with a built-in drain in the floor. We all know how messy bath time can get while you wash your dog. Porcelain is extremely durable and can withstand wear and tear from even the largest of dogs.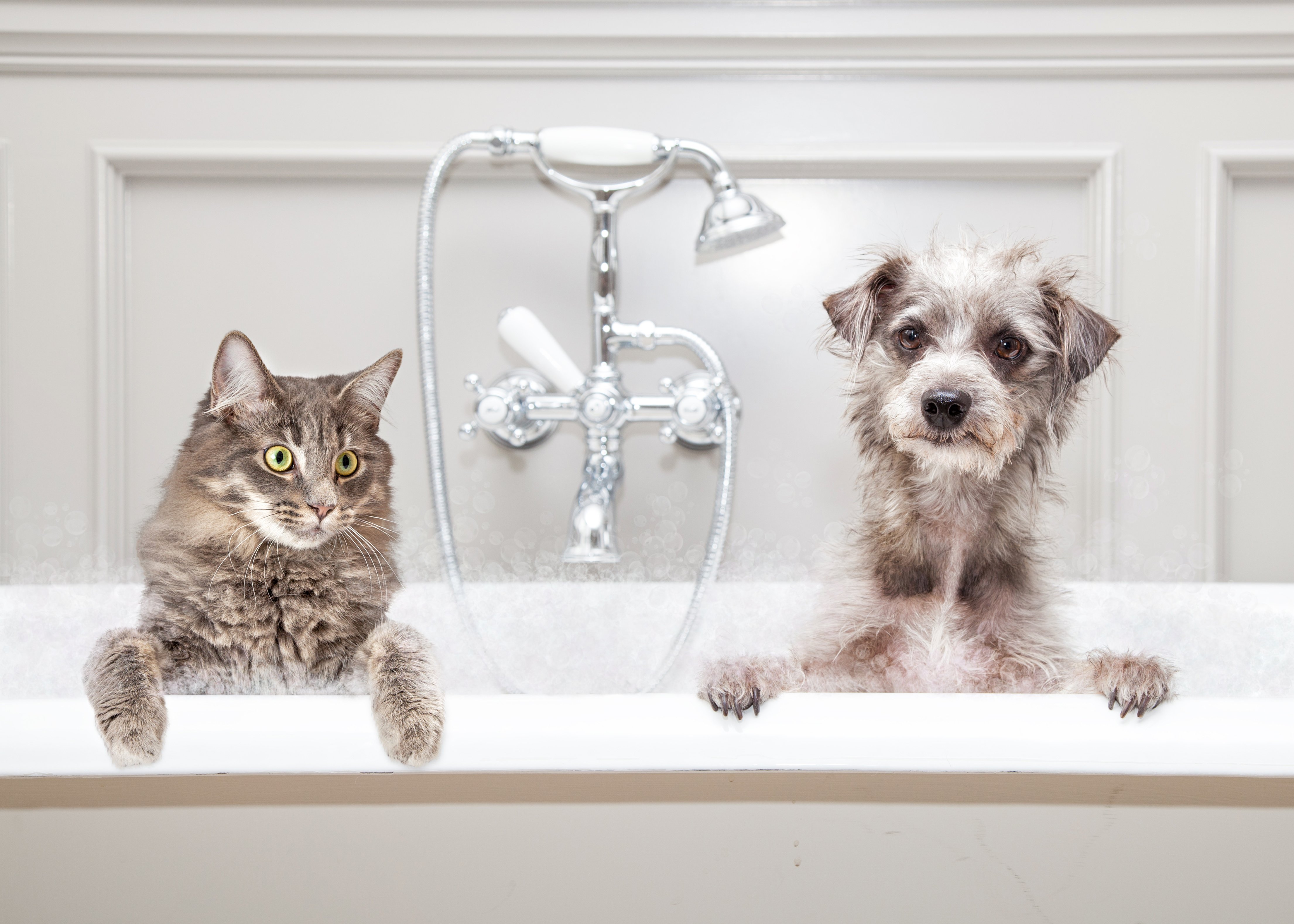 5. Some alone time
Sometimes it's good to get out of the house for long periods. It is important to create a comfortable space for your furry friends to play and relax when not at home. Your pet needs a place where they can observe the outside world and still get enough natural sunlight. Most dogs and cats like looking out windows, especially when their owners are not home. Putting a few windows in spots that your animals can enjoy will benefit them and keep them occupied when you are not home.
If your cat or dog likes to exercise around your yard you can give them access to your yard when you're not home by installing a pet door. Especially if you have a fence around your yard, you do not have to stress about rushing home to your furry friend to let them outside. A pet door is also great for when you are home so you do not need to have an open door for your pet to go outside. On the other hand, a sun-screened porch can help a dog relax and sunbathe, observe the outside world, and nap at the same time. It beats hiring a pet sitter to watch the pets when not around.

Your pets are family too
Remodeling your home to make you and your pets comfortable might be the best decision you'd ever make. We hope you take some of our renovating tips into consideration when you plan your future home improvement projects.  Get in touch today to discover all the ways CRD can make your home fit for your furry family members.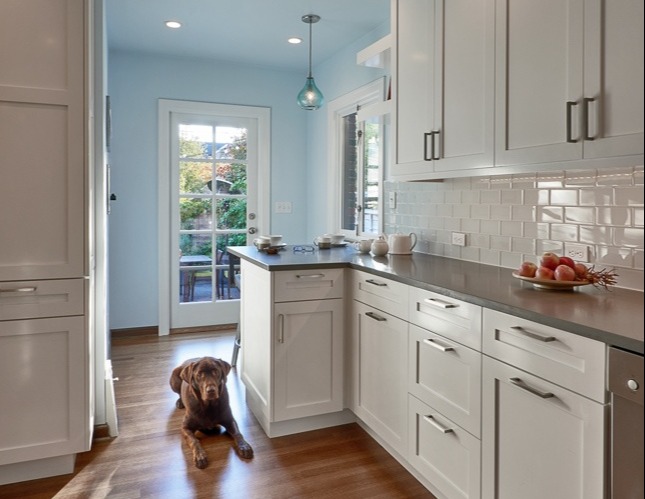 Stop by our office to meet CRD's Treat Coordinator, Finnegan