Front Porch Updates – Big and Small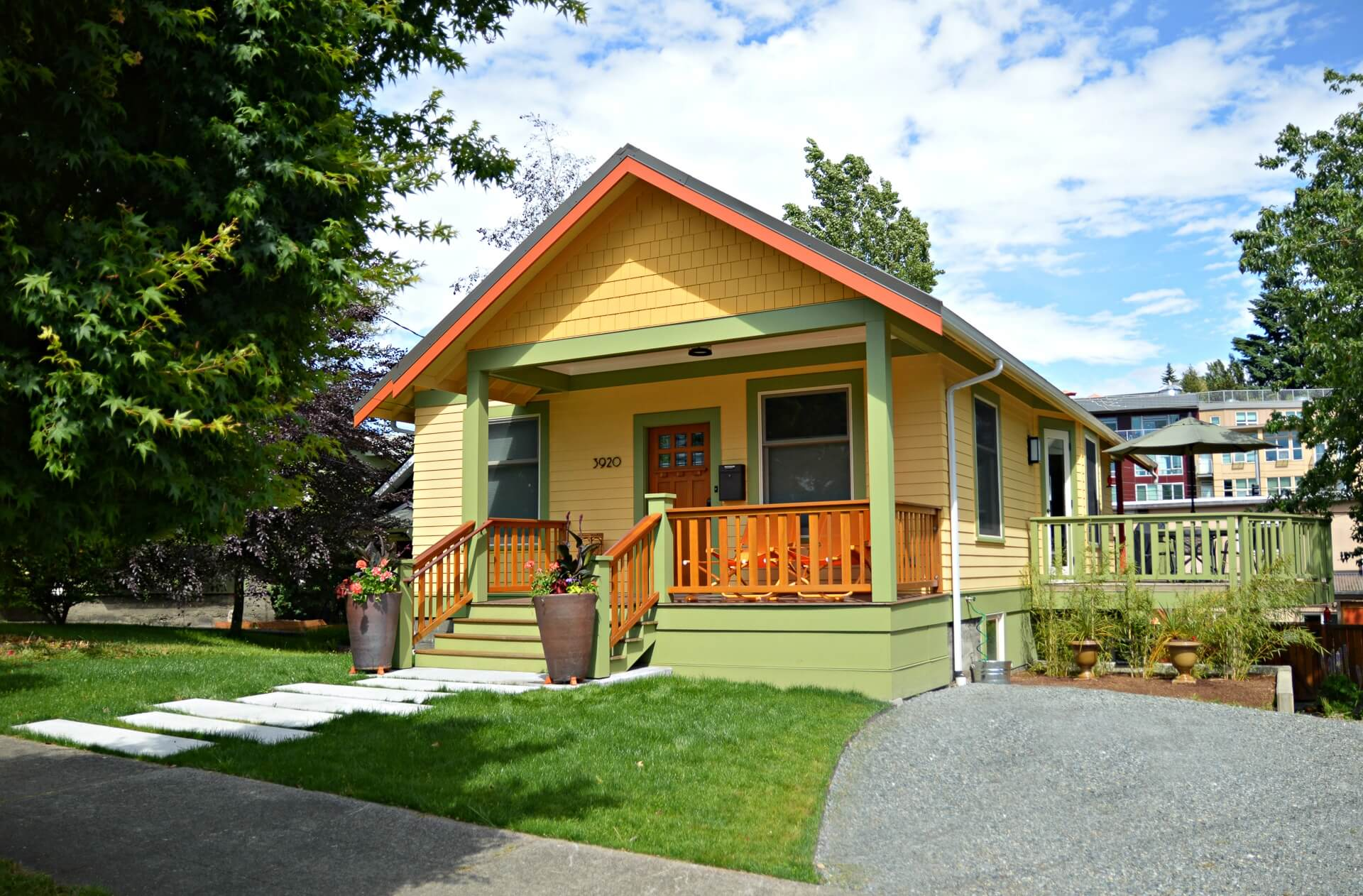 It's finally spring and we're starting to welcome friends and family back into our homes for warm-weather get-togethers. It's been a while for most of us and there's a good chance your home may need a few updates. Most of us dream of dramatic landscaping, welcoming porches, and a stunning entrance. But don't forget about the little projects that can make your home pop. We're all for the ones that can be done quickly and easily with a few materials and a little weekend effort.
Today we're sharing some of our favorite changes, both big and small, to help your front porch reflect your home's welcoming and stylish vibe, without breaking the bank. Let's start first with the weekend ideas you can tackle yourselves:
Painting your front door a bright color
This is an easy way to update your front exterior and not spend a fortune. Instead of going for a neutral look, give it a pop of color! We love how this client chose a bold, bright yellow paint color to make sure their home really stood out. Paired with the new railings on the stairs our Home Services team installed for them, their home is now ready to welcome friends and family with style!
If your porch design has recently been updated then a coat of fresh paint may be just what you need to turn your entrance into the perfect focal point.
Updating your house numbers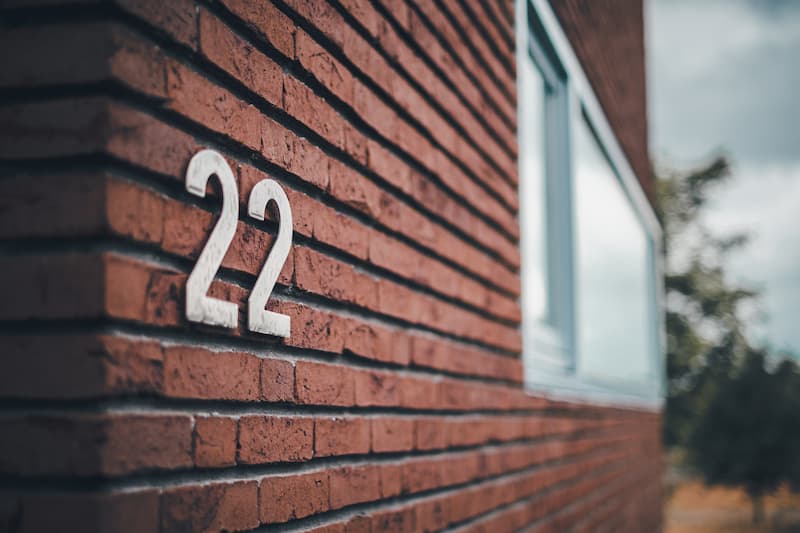 This simple project is great for adding some drama and curb appeal. But it's also an easy way to update your home without having to commit to anything huge. We've seen a lot of these house number updates in older homes that not only improve the look of the home, but it also helps delivery drivers find the right place to go. It can be a good way to highlight older homes and make them feel fresh and new.
To help with visibility in areas where winters can be extra dark, be sure to install some type of light fixture to help illuminate your house numbers. Even if you don't have access to electricity, there are many affordable solar plus battery combo options that will help with visibility.
If you don't want to replace the numbers then consider a fresh coat of paint to draw the eyes to your house number easily. If budget allows, we suggest getting really creative and using your house number as an excuse to add that fresh look you need for the front of your house. You can accomplish this by adding an address planter or a custom wooden address panel.
Embrace Symmetry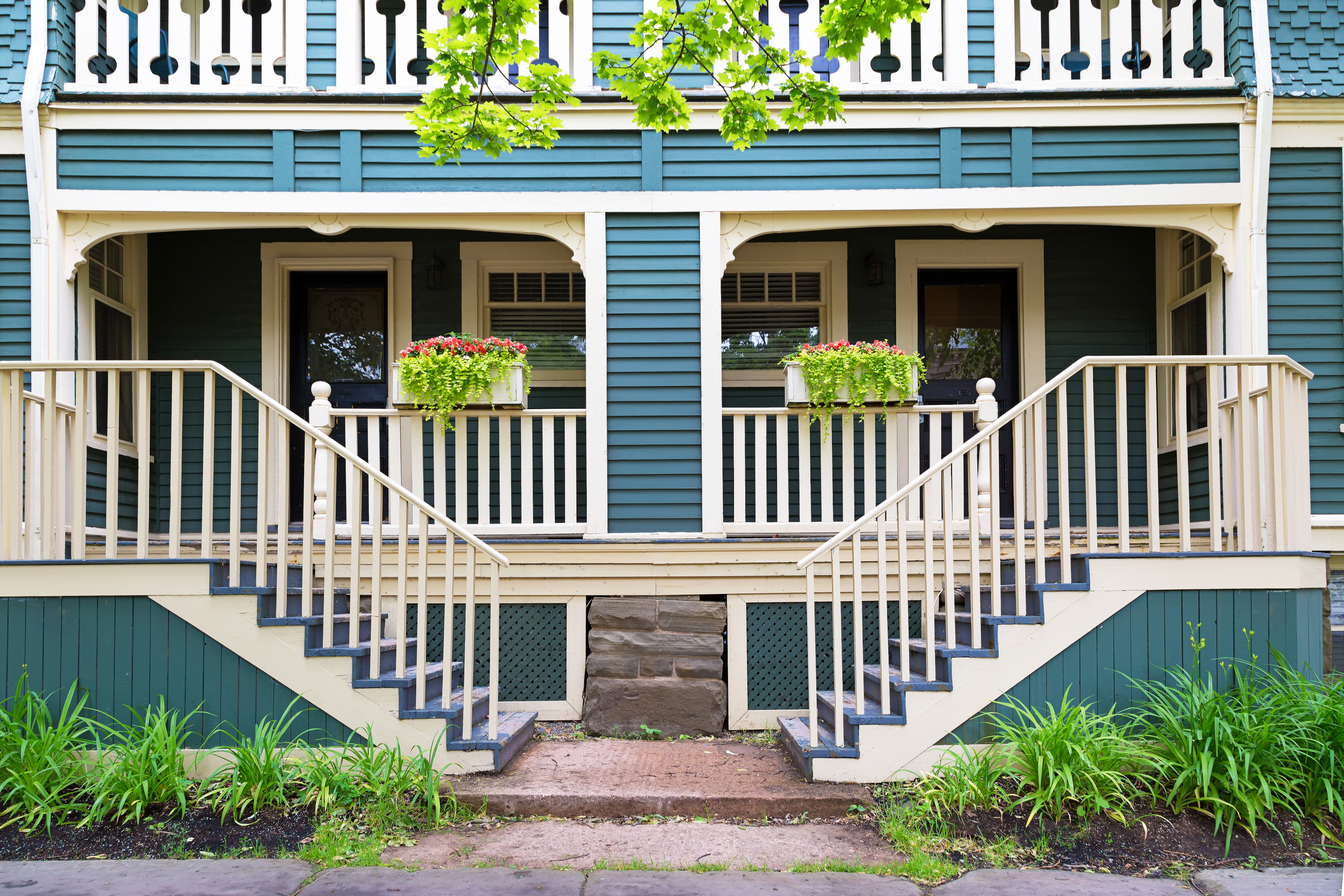 A well-balanced entryway can encourage a welcome sense of calm, even before you set foot inside. On the grand scale, you can work with a contractor to install a matching set of dormers or build out an extension to your home's entryway to help balance any parts of your home that are lacking symmetry.
But for a weekend project, focus on adding accessories, such as planters and outdoor seating, to reflect the balanced look.
Upgrade Your Lighting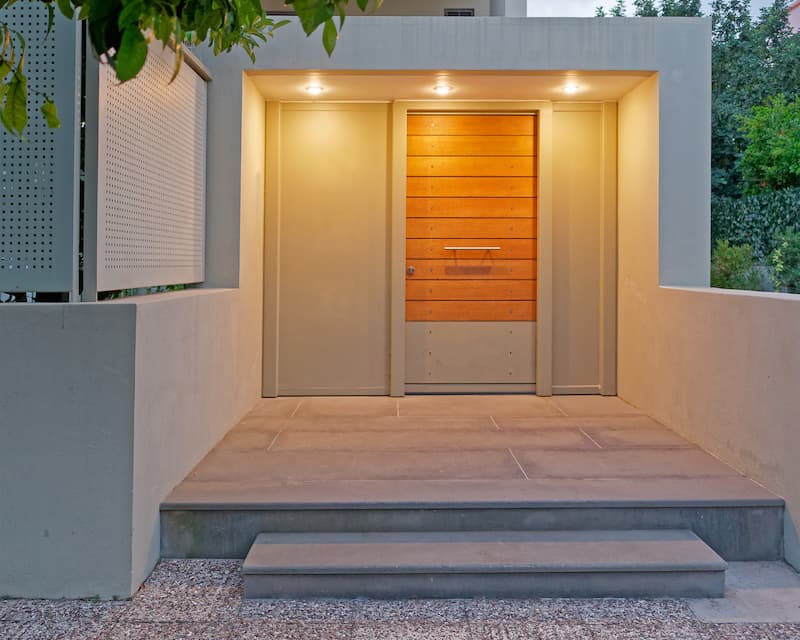 Having a well-lit porch is important for a number of reasons, but lighting can also have a big impact on the style of your home. With a wide variety of light fixtures available, homeowners can quickly update their lighting during a weekend project.
You can also add lanterns, chandeliers and more that are powered by solar panels if your porch has enough access to sunshine during the day to add ambience and a personal touch. Lighting is one of the easiest ways to make a small space seem much bigger.
People often associate porch lighting with security and accessibility but some lighting can also help illuminate and set a tone for an evening on the porch. If you have been blessed with a decent sized front porch where you can keep porch furniture like outdoor seating, consider installing some mood lighting or an outdoor ceiling fan with a light at the center. Lean towards warm tones lights rather than cool as the cool bulbs are typically used for security and street lighting.
Front Porch Updates That Require a Professional
If you're ready for a major update to your front porch that would require hiring a professional contractor or design-build company, like CRD, you aren't alone. Many Seattle homeowners are looking for ways to maximize their home's entryway and curb appeal. As with all major home renovation projects, it's important to do your research first and find the right professional. The big ideas often cost more than the small ideas, but your porch will be a showstopper and add value to your home down the line.
Add a Porch Roof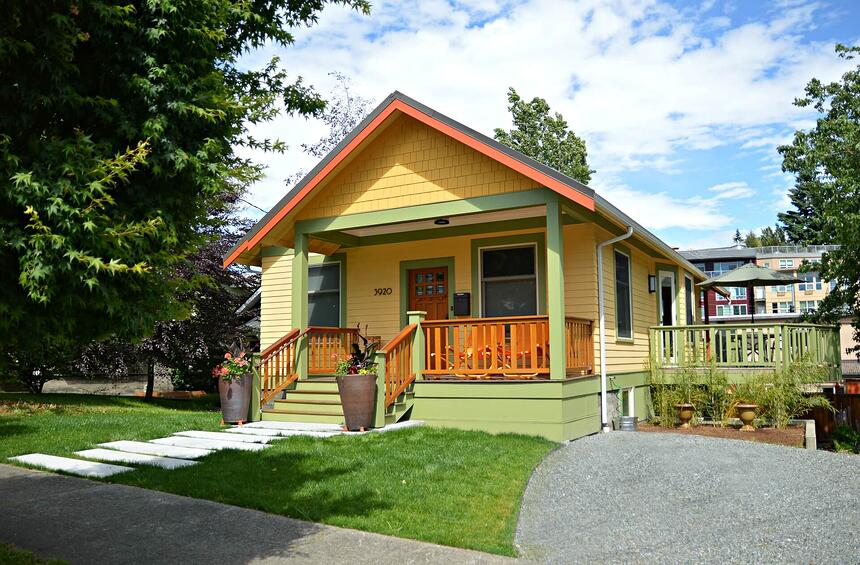 This has been a popular idea with many of our clients! Adding a porch roof is one of those home improvement projects that will completely change the look and feel of your home. You can use different materials, designs, and shapes to create a unique space, while also gaining additional outdoor space that you can use, even in inclement weather.
We love how these covered porch spaces keep you (and maybe your packages) dry in the damp Pacific Northwest weather. This is the perfect space for enjoying some quiet time alone or hosting some friends on the weekend. Adding a roof over a porch or patio will only elevate your outdoor living space. With this addition, you can add new outdoor furniture or new plants since your porch will now be protected from the rain. Decorating is an exciting part that follows any type of remodel.
Update the Porch Railings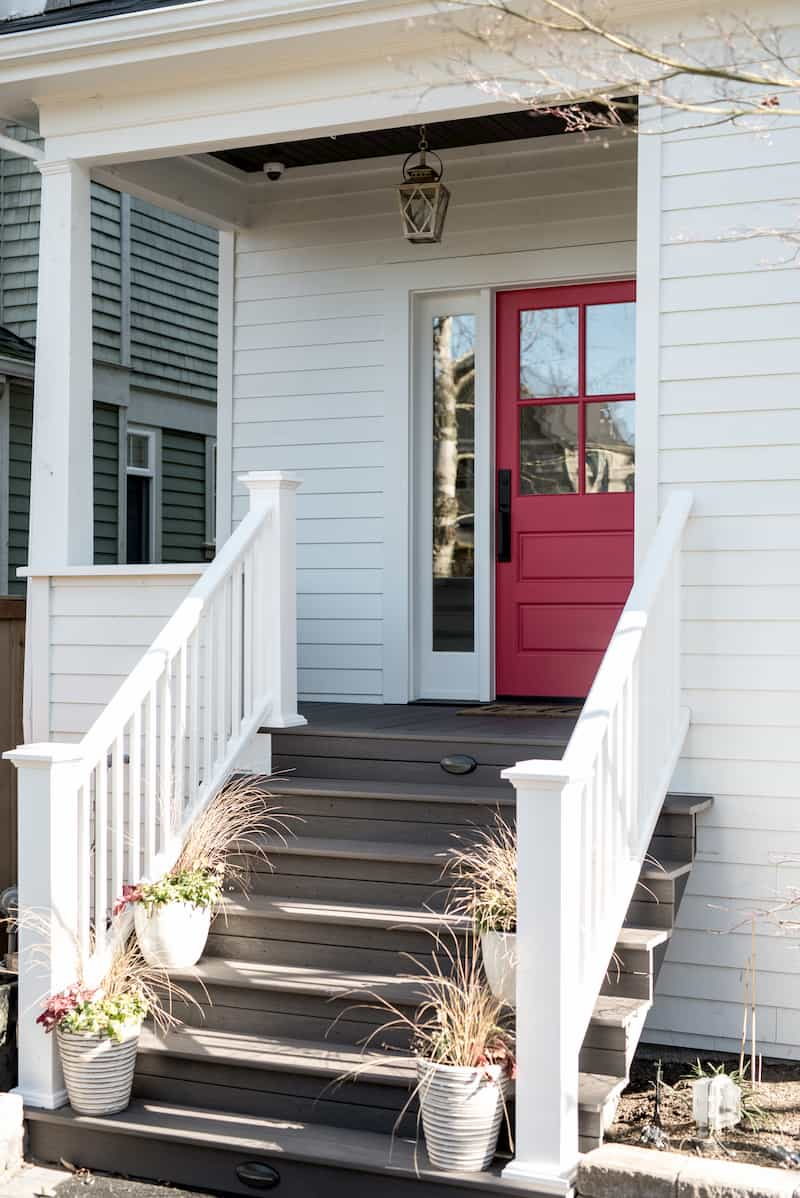 Updating your porch railings is guaranteed to change up the look of your porch. We love how this Queen Anne client went with a classic traditional design to showcase their home. Not only is it functional, but it's also a great way to add some personality to the space. A new railing will add style and safety to your home and can be done at a variety of price points.
Stair railing leads you to your front door so the style needs to be balanced with the overall look of the house exterior in order to be inviting. Think of the stairs, porch, and railing as the invitation to your home. Your front yard also plays a key role in the invitation to your home but we'll save that topic for another time!
There are also some accessories you can consider adding to your entrance as well like potted plants or wrapping string lights, both of which will line your new railing. If you go with string lights, lean toward warm-colored lights with small bulbs as you'll want to avoid having that year-round Christmas light look. So, If you have a wraparound porch, only light up the railing leading to the door.
Adding a Screened In Porch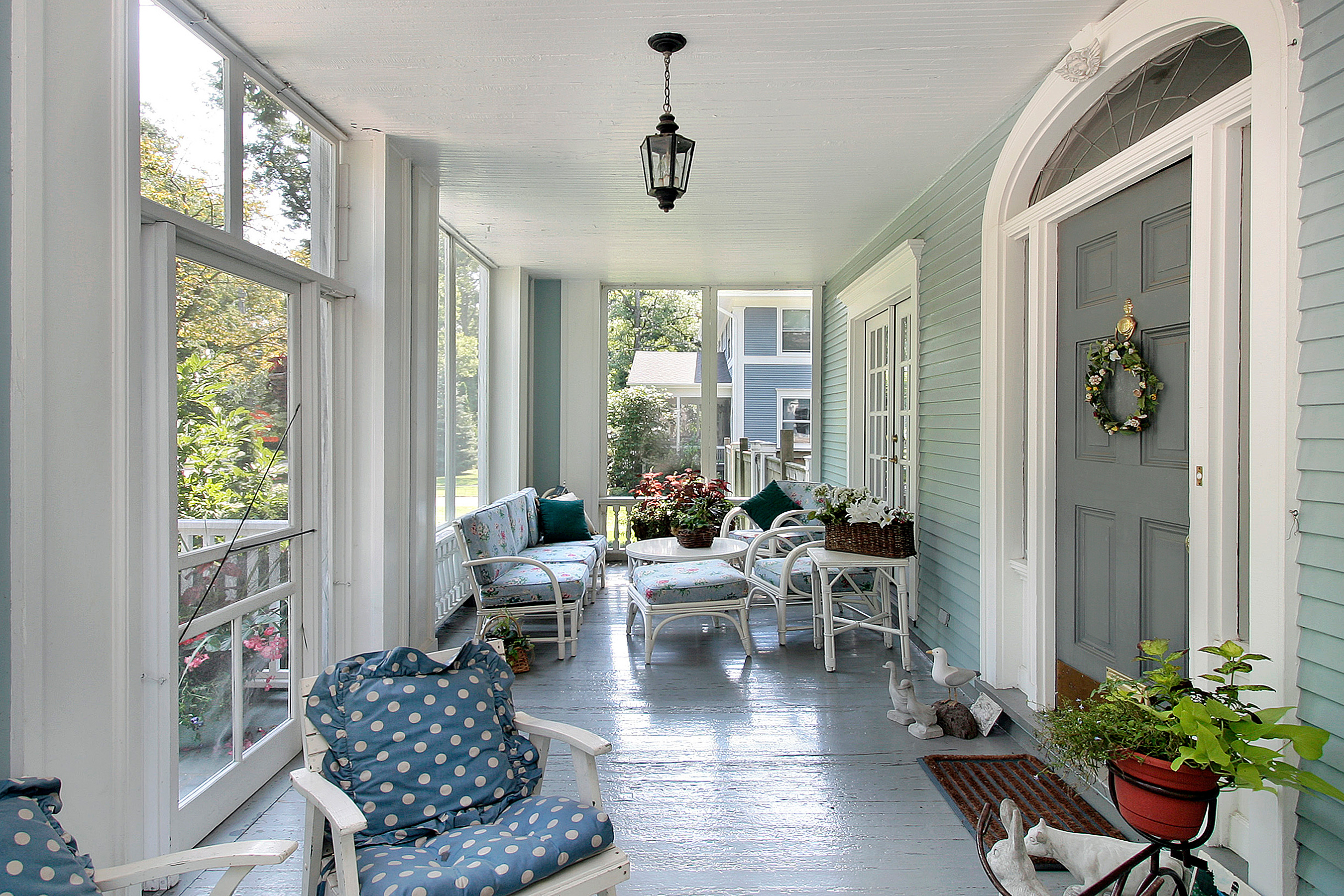 To fully enjoy those long summer days of the Pacific Northwest, you may want to consider adding screens to your front porch. Especially if your front porch already has a roof and a supporting structure, this is a great way to extend the seasonal usage of your outdoor space.
Screened porches can also be a more secure option, complete with a locking door, so it's easier to leave furniture and accessories out without worrying about porch pirates. If your porch is covered in this way it can expand your options for year-round outdoor furniture. With a screened-in porch, you can now consider wicker chairs or a porch swing.
Replacing Cracked and Broken Concrete Steps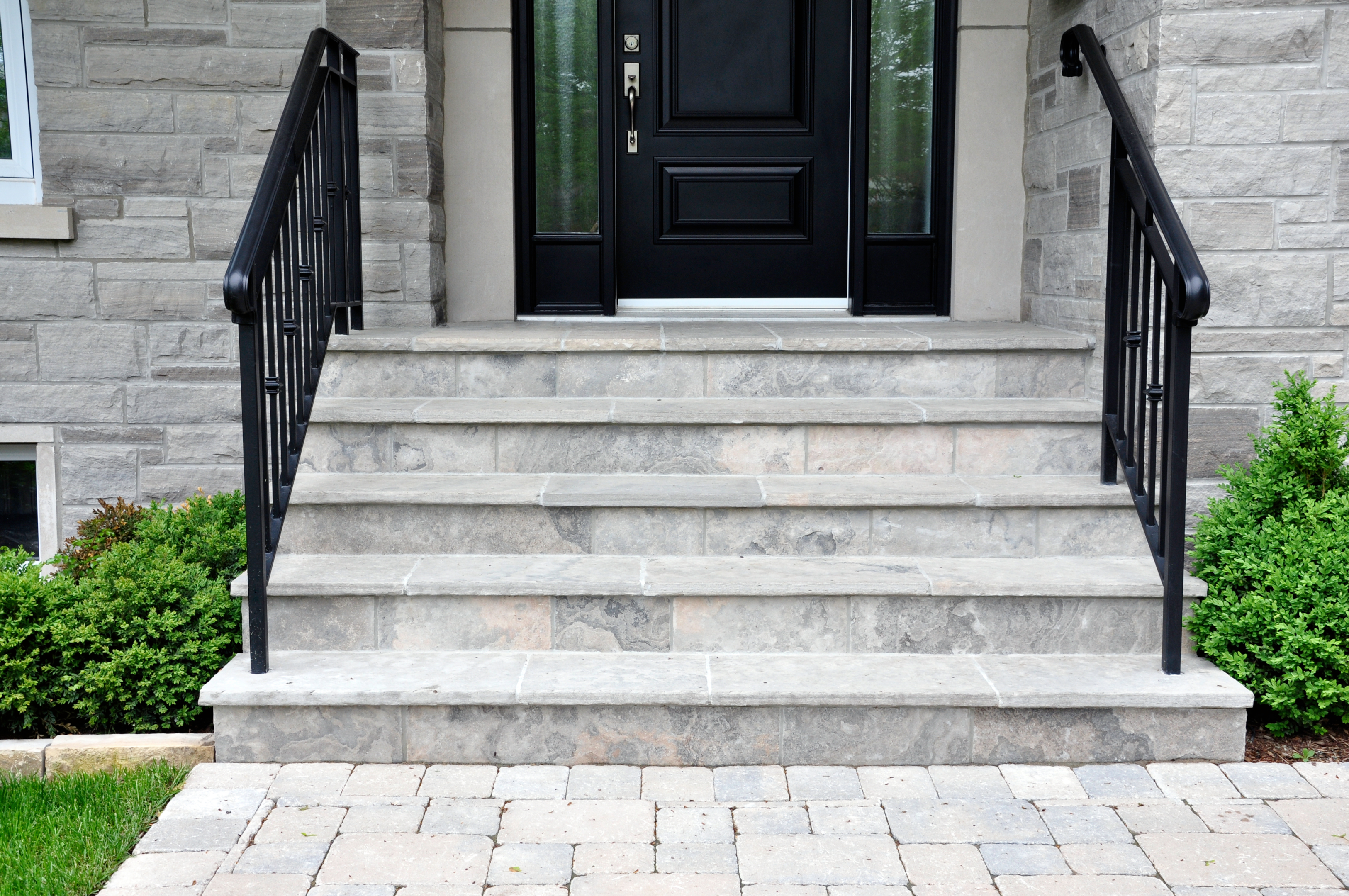 This is a big one that you might have to hire the pros for though with the right training and tools, it is possible to put in the work yourself. The steps are the most important part of your porch. They're what hold up your entire porch and are the first thing you see from your front door. It's important that they're in good shape and look great! This is one of those projects that will totally change how your porch looks and feels.
It's really no secret that the entrance to your home is the focal point of the house's exterior. Not only should it look good but it should be safe as well. Over time, concrete steps can crack and start to slant in one direction. We see this a lot in Seattle homes that are built on a slope. If your home is on a slope and you have, what we call, stairs on grade. It's very likely that those stairs have migrated over time. Consider having them redone if your home is nearing 100 years old. Architectural style aside, the path to your door needs to be safe. Not just for you but for anyone you invite to your door.
All of these ideas are ways to make your porch look amazing. Most of them are pretty simple and don't require a lot of time or money. Whether you have a big or small space, there are tons of ideas that you can use to create an amazing space. Get inspired and start brainstorming your own idea now!