What's Included and What's Not?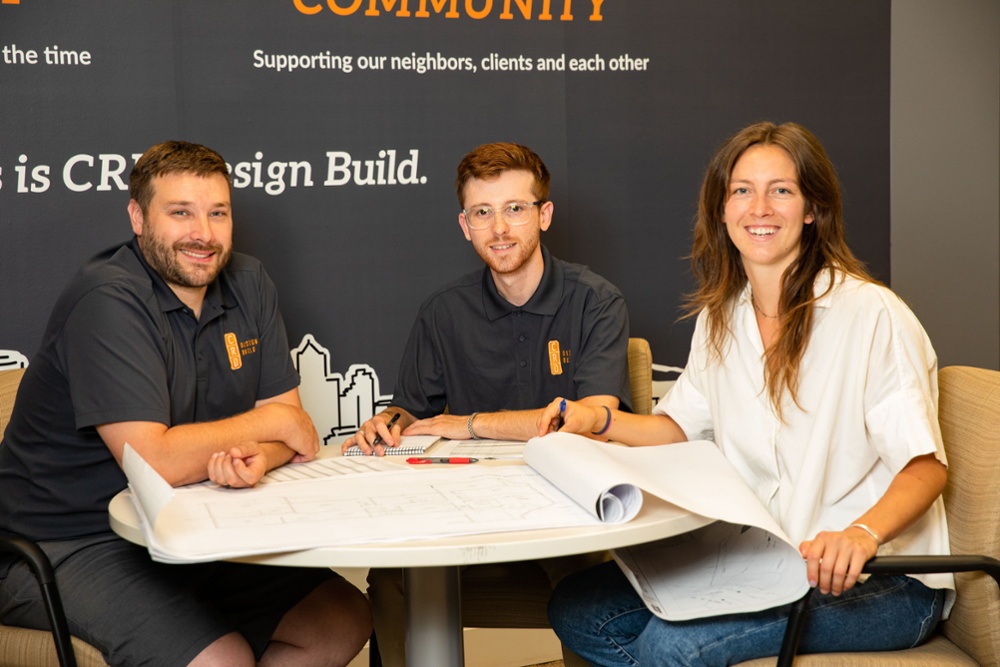 Photo: CRD's production team (Left to right: Dave our Sr. Project Manager, Zach our Production Coordinator, and Kalia our Project Manager).
Remodeling is a huge undertaking. There are a lot of moving pieces that all come together to make up your, "all-in investment." When you start the initial conversation with many design-build companies, they will be talking to you about a, "construction cost estimate."
You may be wondering, "what does that number include? What does it not include? Why can't I be given one estimate to cover everything?" These are all very important questions to have and luckily we have all the answers! Lets dive into the included, not included and potentially unforeseen costs that come with remodeling with a fixed priced company like CRD.
What is a Construction cost estimate?
Your construction cost estimate is going to be the estimated cost to build your project. This estimate is mentioned at a high-level during your initial phone call after you submit a contact form.
When you take our third initial step which is the in-home consultation you will then receive an estimate that is closer to what your project will cost based on seeing your home and catering that estimate to your homes current state and your remodeling goals.
So, your initial estimate may be slightly higher or even slightly lower than the estimate we give you during your in-home visit depending on the condition of your homes structure or any unique circumstances your home may have. The estimate given during your visit will still be a general number and wont become "fixed" until the design phase has been complete. 
What is included in my construction cost estimate?
Your estimate will cover the following – 
Demo
Excavation
Materials including most fixtures and finishes
Skilled labor (lead carpenter, subcontractors, project manager etc…)
Temporary kitchen equipment and set up if applicable
Post-construction deep cleaning to make your home turn-key ready
Site preparation and protection
What is not included in my estimate?
The estimate we provide to build your project does not cover the following – 
Any decorative lighting like pendant lights over kitchen islands or chandeliers
Kitchen appliances and laundry appliances
Design fees
Permitting fees
Sales tax (on everything)
How can I calculate my all-in investment cost?
We always tell clients the best way to calculate everything listed above is to add an extra 20% on top of your construction cost estimate. So, for example; if your estimate is $400k, then your added 20% will be an extra $80k. Making your all-in cost approximately $480k.
See also: Why Are Remodeling Costs Rising?
Why do I have to wait till the construction phase to receive my final fixed cost estimate?
The fixed price is often times presented about a month or so before construction is projected to start. Why do you have to wait that long to lock in your final project cost? A lot goes into creating this cost. As you make your way through the entire process from start to finish, your cost gets closer and closer to being exact.
There are several steps that need to be taken before we can create a fixed price, like; schematic design, picking out fixtures and finishes, and receiving subcontractor bids. These steps don't happen all at once though so it takes time to gather all that we need to get your cost down to the penny.
Prices on materials change often with the flux of the economy so in order to guarantee a project cost we try to get it as close as possible to your projected start date to avoid any major changes in material costs. 
Is there a percent increase from the initial design agreement cost to the construction agreement cost?
We never give out percentages for this kind of thing since price increases can be much more nuanced than simply, "inflation went up." Your project cost can increase for many reasons outside of inflation that make increases hard to predict.
Often times project costs increase due to the project scope not only changing but also expanding. As you spend more time, not just living in your space, but also being in the design phase mind set you may think of a few other changes you want to make to your home. That is totally okay!
A few add-ons will require more design work and a new schematic estimate to be created. As long as it fits in your budget then we will gladly make the changes for you to ensure you get the remodel you want.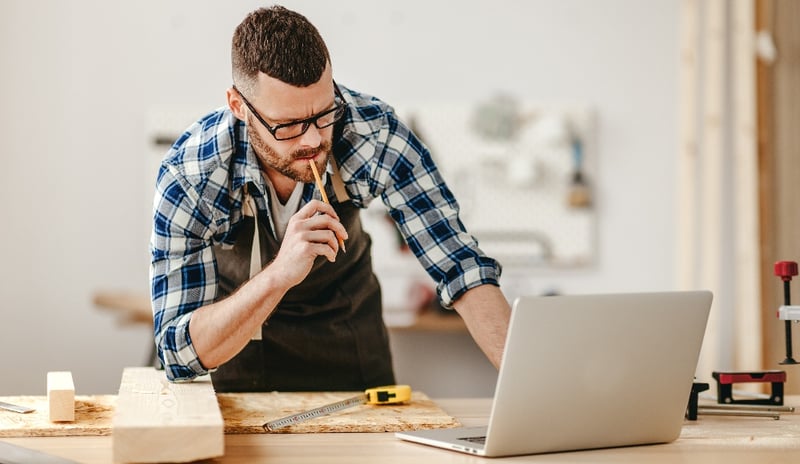 Potentially unforeseen or hidden costs to consider…
Window coverings
Window coverings typically come in after a remodel. Blinds and Curtains are considered interior décor so they are often not included in your design work. Once your remodel is done, you'll want to have those blinds and curtains on standby to give you that much needed privacy.  Especially after having people in and out of your home for the last several months. 
Lead/asbestos testing and abatement
Many homes built between 1930 and 1970 have asbestos in the walls. Since each home is very different and you can't always see where the asbestos is, it's extremely difficult to quote testing and abatement since the location and  quantity is unknown until the professional testers come to your home. Since we can't guarantee a price theses costs are not included in your construction cost estimate. 
Landscaping
If you plan on pursuing a basement dig down, house lift, or bump out addition you're probably already aware that you'll need landscaping done afterward since the actual plot of land you live on will need to be dug into. There are however, more not-so-obvious projects that will also require landscaping when done.
These projects include any top story additions as well as any change to electrical and plumbing locations. Since our team will be all over the property setting up work stations and doing demo work the yard will get a lot of traction. Plan ahead and have landscapers come through a couple weeks after the project is done. 
Moving out/in
Probably one of the biggest unforeseen cost to consider is the cost of moving out of your home for the remodel and moving back in. Since the remodeling process is already such a big undertaking you should heavily consider hiring movers to help pack up and transport your belongings to and from storage. 
Storage
If you are living elsewhere for your remodel, whether that's a temporary rental or a family members home, you'll most likely need a storage unit to house all of your belongings. If you are getting a whole house remodel or a house lift you wont want to leave anything behind since you wont have access to the home for several months.
Rent 
If you plan on living elsewhere during your remodel, whether it's a want or a need, you'll need to calculate the cost of a temporary rental. A short term lease tends to be more costly and there may even be a deposit required for move-in. 
Utility services
If you partner with CRD to build an ADU or DADU, then you may need new utility services started for your new separate dwelling unit. We will do our part to build your utility connections but there may be added fees from the city to start those services. 
How to get an estimate
Some remodeling firms, like CRD, publish pricing guides, which list the average renovation costs for kitchens, baths, basements, additions, and other typical home renovation areas. If remodelers in your area do not offer such guides, then your best bet is to get in touch with a few reputable companies and ask for the average cost of the type of project you'd like to do.